Best Whole House Clean Out Services in Palm Beach County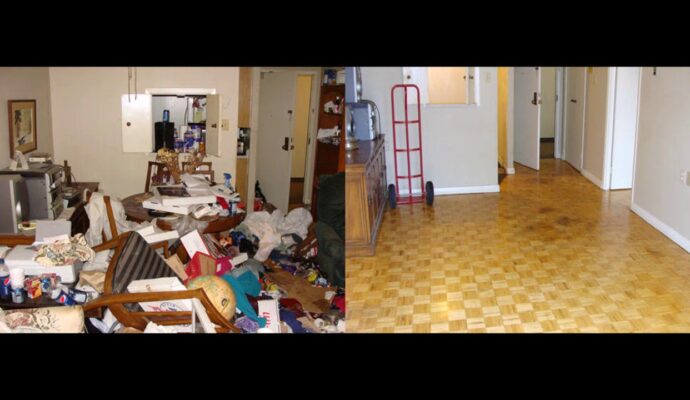 No one wishes to undertake a house clean-out process; despite this still, in some cases, a clean-out process sometimes becomes so necessary. A whole house clean out process involves the removal of furniture, useless clothes kitchen appliances amongst many other things.
The intensity of the whole house clean-out process depends on the nature of the house to be cleaned. Badly messed up houses will need more time compared to those that are not badly messed up. The process can be carried out by either specialized individuals or companies.
However, individuals might not be as good as companies that specialize in whole house cleanouts. One of the companies that specialize in house clean-out is Palm Beach Dumpster Rental and Junk Removal Group. The company has been in the business for a long and will know exactly what to do to carry out the process in the best way possible. The clean-out process in houses starts with the lighter materials going to heavier ones. If you are carrying out a house cleanup process for migration then in such a case you will need to start with heavier and larger household commodities moving to less heavy ones.
However, you need to note that whereas a house cleanup process might look like a simple task, it is much more complicated considering that there are some fragile properties involved. For this reason, it is always recommended to hire a company that is well-experienced in handling a clean-out process. If you entrust a company with your house clean-out process then there are so more benefits to it than you can imagine. Below are some of the top benefits of using a company in a house cleanout.
Careful property handling
---
A company comprises professionals, these professionals have the right experience needed to carry out such a task. They know how to handle different house commodities and will attend to everything with the right care and needed attention. If you hire such a company, you will not have to worry about the state of your household commodities. The company will even do the transportation for you should you need to transport anything from your house to another point.
Cost friendly
---
House clean-out process might be very expensive when carried out by individuals. Depending on the size of your house, the process might cost you more. However, the case is completely different with companies. A good company will charge you on a daily basis or hourly basis giving you very flexible payment options. This makes companies very much better options in house cleanouts compared to individuals. In some cases, the company will even transport your commodities for you though at a smaller fee. This will relieve you of the burden of having to look for a different company to do transportation for you.
High level of professionalism
---
If you are contacting people for this job then you will need top-of-the-line professionals. People who understand their job and know exactly how best to execute it. This is exactly what clean-out companies do. They have some of the best professionals who know how to deal with almost everything in your house from fragile materials to kitchenware.
Speed of work
---
If you need to have a clean-out process undertaken then you will probably need to have the job done within the shortest period of time. In such a case, a company will be very ideal. A company will attend to your project with the required speed and urgency to ensure that they complete it on time. In some cases, you can even dictate to the company how fast you need the project to be undertaken and the company will adhere to just that hence saving you time.
The whole house clean-out process is not easy at all, sometimes it involves so many things. For this process to go to plan perfectly, you will need to contract a top company like Palm Beach Dumpster Rental and Junk Removal Group. The company will help you to undertake the task with the precision it deserves leaving you with the best experience.
Palm Beach Dumpster Rental and Junk Removal Group is the top company for junk hauling. The company offers the following services:
Here are our additional services throughout Palm Beach
We service all of Palm Beach. Below is a list of cities most of our services are at on a daily basis: