Best Junk & Demolition Removal Service in Palm Beach County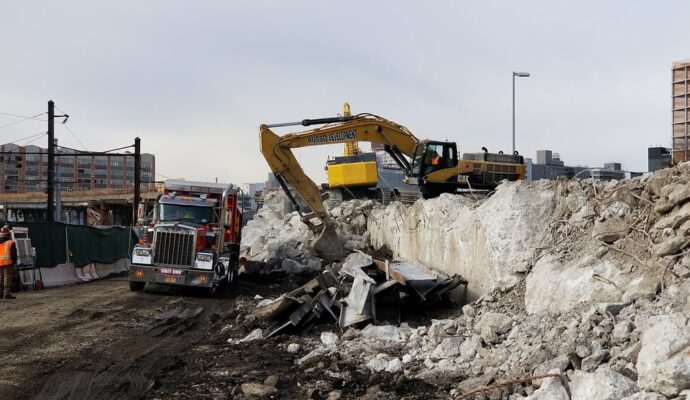 As more buildings come up, others go down as well. People are trying to get rid of the old buildings in order to create room for new and modern ones. For instance, some states recommend the demolition of buildings that might pass a certain age.
Such buildings possess a danger to the inhabitants and other people around. Whereas the demolition process is might seem harder, getting rid of the debris might even be much harder. Some buildings are so huge and when brought down they might bring with them huge loads of debris.
It is therefore very wise to think of how to get rid of the construction debris before even engaging in the demolition process. Fortunately, there are top companies that specialize in demolition removals like Palm Beach Dumpster Rental and Junk Removal Group.
The company specializes in getting rid of demolition debris to allow the building owners to carry out their process within the shortest period of time. Whereas it may seem obvious, there are more than enough reasons why you will have to get rid of demolition debris.
Below are some of the reasons why demolition is very necessary and hence should be undertaken and perhaps by the best company available.
Clearing of walkways
---
In some cases, the demolition debris might not have any other places to go but to the walkways and driveways. That way, the debris will block the roads and paths making it hard for people to either access their homes or towns. If such a condition persists, it will lead to so many inconveniences and some might even attract court cases. It will therefore be very essential to explore any available options to get rid of the debris on time to allow people to carry on with normal services.
Avoidance of injury
---
Demolition comes with so many things, from metals and huge blocks. Even though these materials might look safe in certain locations, their danger might not cease. Sharp metals for instance might result in injury through accidents and other things. It will therefore be very important to get rid of such materials to avoid causing people any injuries. If not, the debris could even injure your employees or even some people around you. In such cases, you might find yourself suffering other unwanted losses in the process.
Reclaiming useful space
---
Some debris might occupy huge space that will be very useful to you. While the debris might remain around, it may make it very hard for you to carry out your plans. Getting rid of such materials will allow you to carry out your plans without interruptions. You will therefore need to act with speed to get rid of the demolition materials to allow yourself a development opportunity.
Compliance with the law
---
 In some cases, the law might forbid the piling of demolition debris. As you might be planning your demolition you may also need to remain conscious of such laws. In such cases, you will need to make sure that you remove the demolition remains on time. This will help you to avoid any court cases that might end up setting you back so much money in the long run.
Easy of construction
---
If you are carrying out a demolition process in order to construct another building the demolition might impede your plans. The demolition materials might make it hard for you to move materials from one area to the construction points. If you are to carry out a quicker construction process then you should ensure you get such materials out of the way as quickly as possible.
Demolition removal is very necessary; it will help you to get rid of such materials on time. However, you will have to ensure you use a top company like Palm Beach Dumpster Rental and Junk Removal Group. The company will ensure they get the demolition material out of way within the shortest period of time.
Palm Beach Dumpster Rental and Junk Removal Group is the top company for junk hauling. The company offers the following services:
Here are our additional services throughout Palm Beach
We service all of Palm Beach. Below is a list of cities most of our services are at on a daily basis: