Best Public Storage Cleanouts Services in Palm Beach County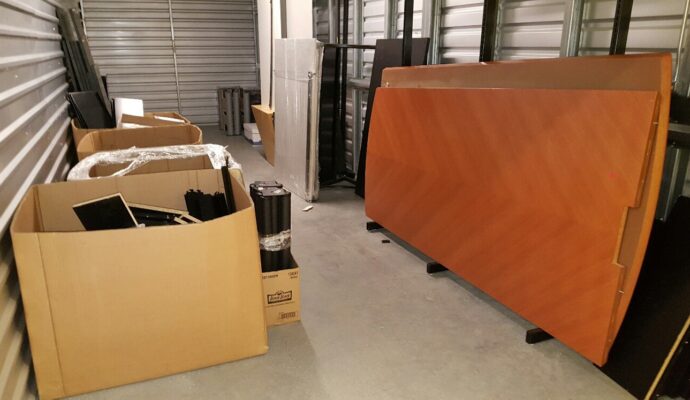 Storage facilities are like a magnet for dirt, debris, and even chemical buildup. With tools, supplies, and equipment constantly coming in and out, storage facilities can quickly become hazardous places. With this, we provide our customers with public storage cleanouts & removal services.  Providing a clean workplace for your employees and customers not only minimizes health risks but can also improve your bottom line!
Workers take greater pride in a workplace they can be proud of, and customers are more likely to utilize your services if you provide them with clean and safe facilities. After all, who wants to store their products or personal items in a dirty or potentially hazardous location?
If you need to schedule cleaning and decontamination services for your storage facility, contact the sanitation experts today! We have years of experience and state-of-the-art cleaning and decontamination equipment designed to safely and effectively clean your facilities while minimizing production interruption. We take the cleaning standard to a higher level.
Being known as a premier cleaning industry, we provide free estimates to our customers and no-obligation inspection to your warehouses. With a dedicated team of professionals from our company, you will notice that our standard of cleaning services will supersede any predetermined expectations that you might have.
Worry no more because we are here. We are open seven days a week to fully cater to your needs. We are located within the town letting us responds immediately to the needs of our customers. We have positive feedback and rating from our former customers, making us on top in the industry. Do not waste your time scanning through the internet, looking for a company that can help you. We are here! We will be the solution to your warehouse problem. We are always happy to serve you. Your storage problems can be solved by our dedicated team. Just tell us and we will be there for you.
Palm Beach Dumpster Rental and Junk Removal Group is the top company for junk hauling. The company offers the following services:
Here are our additional services throughout Palm Beach
We service all of Palm Beach. Below is a list of cities most of our services are at on a daily basis: