Best Television Disposal & Recycling Services in Palm Beach County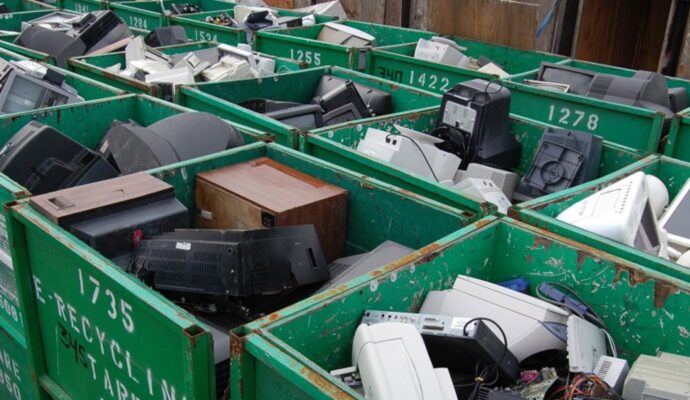 Do you have a television set that you want to dispose of? If yes then you are not alone. Many customers have difficulty moving an old television set. It is as if those old televisions are built with the purpose of scraping your hands and hurting your back. You do not have to experience this. The Palm Beach Dumpster Rental and Junk Removal Group got your back. We are here to help you with this problem!
You may have your own reasons for getting rid of the television set you have in your home or office. The television you have is considered electronic waste, requiring it to be disposed of properly and responsibly. Television contains harmful chemicals that will pollute the environment or harm people's health. The disposal of televisions must be taken seriously both for the health of people and for the protection of the environment.
Our company provides efficient, safe, and environment-friendly television disposal & recycling services. We are also connected to some charity institutions. Your old television can be donated to some people who need it, otherwise, if destroyed and cannot be used, we will dispose of it. Our experienced television removal team will have the manpower to haul off that old television set without damaging any of your homes on the way out. We will do all the heavy lifting – no need to carry items out to the curb. Finally, we will make sure that the television is disposed of at a proper recycling facility so that it does not do any harm to our ecosystem.
Are you excited about getting rid of your old television set? Do not hesitate to call our company or visit our office. We offer free inspection and no obligation quotation. All you need to do is visit our website, call us, or go to our office. We have a good offer for you. We care for your welfare and we will do everything we can to serve you better.
Palm Beach Dumpster Rental and Junk Removal Group is the top company for junk hauling. The company offers the following services:
Here are our additional services throughout Palm Beach
We service all of Palm Beach. Below is a list of cities most of our services are at on a daily basis: