Best Dumpster Rentals (20 Yard) in Palm Beach County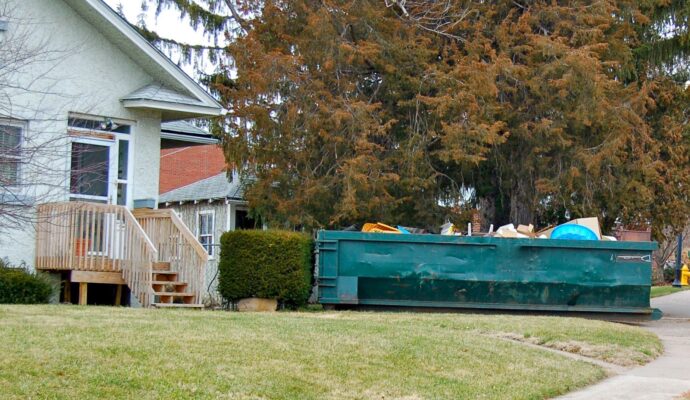 Do you want to have a bigger dumpster but do not want it to take up much space at your home or commercial site? If yes then you might be needing our 20-yard dumpster. It can hold a large volume of waste and debris. The Palm Beach Dumpster Rental and Junk Removal Group offers this kind of dumpster.
The 20-yard dumpster has a capacity of 20 cubic yards. This means that it can handle a large amount of waste that is equivalent to 6 pickup truck loads. A 20-yard dumpster rental typically includes a 3-4 ton weight limit (6,000-8,000 pounds). The weight may vary on the materials or debris you are putting in the container. If you do not understand all this stuff, you can talk to our professional team. They can give ideas or recommendations for you to better understand.
The 20-yard dumpster rental container is mostly suitable for larger projects. It has a dimension of 22 feet long, 7.5 feet wide, and 4.5 feet high. It can approximately hold up to 20 cubic yards of debris and waste.
Our company can give you a quote if you are in need of a 20-yard container. All you have to do is call us and this is free of charge. We offer our customers an inclusive service fee without hidden charges. Yes, you do not have to worry right?
Hurry and grab the opportunity of being a partner with the best company in town. We are on top of the industry since we do not just give service to our customers, we give them satisfaction while maintaining our business ethics of protecting and conserving the planet. We have positive feedback and ratings because of this. Are you not excited about of availing our services? I bet you do!
Palm Beach Dumpster Rental and Junk Removal Group is the top company for junk hauling. The company offers the following services:
Here are our additional services throughout Palm Beach
We service all of Palm Beach. Below is a list of cities most of our services are at on a daily basis: