Best Tire Removal & Recycling Services in Palm Beach County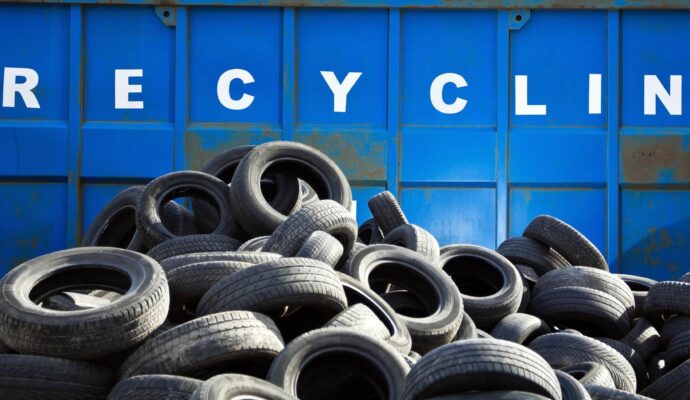 Do you want to remove your tires at home? Are you tired of those old tires on your property? The Palm Beach Dumpster Rental and Junk Removal Group can remove the tires for you. As a leading company in the dumpster and junk industry, we advocate for the eco-friendly disposal of tires. We are the most preferred company for safe, environmentally friendly tire removal and disposal. We work tirelessly to make sure your experience with us is 100% stress-free from start to finish.
The amount of tires does not matter to us. Whether you got a single tire or a mountain of rubber, we will handle all the sorting, labor, loading, hauling, and proper disposal of every last tire. We will make sure that your space is clean and safe while we haul away that junk.
Get rid of old tires for good! Our company is well-known for getting rid of old tires in a safe and eco-friendly way. Our junk professional removal team takes every junk pick-up job very seriously. Tires are no exception. No job is too big or too small for our team of experts.
Even if it is just half a tire, we will handle it. If you wonder where we put the tire, we dispose of it properly and responsibly. With our tire disposal and recycling service, we take your tires to a proper tire recycling center and dispose of them. With us doing your junk hauling, you don't have to worry about a thing.
Our company is a solution provider. You do not have to worry. We will remove that tire and achieve cleaner and safer surroundings. Our professional team can do this for you. You will surely get the satisfaction that you needed. All you have to do is call or visit us in our office. We are located near you, so you do not have to worry about accessibility. We care for you and the environment.
Palm Beach Dumpster Rental and Junk Removal Group is the top company for junk hauling. The company offers the following services:
Here are our additional services throughout Palm Beach
We service all of Palm Beach. Below is a list of cities most of our services are at on a daily basis: