Best Commercial Dumpster Rental Company in Palm Beach County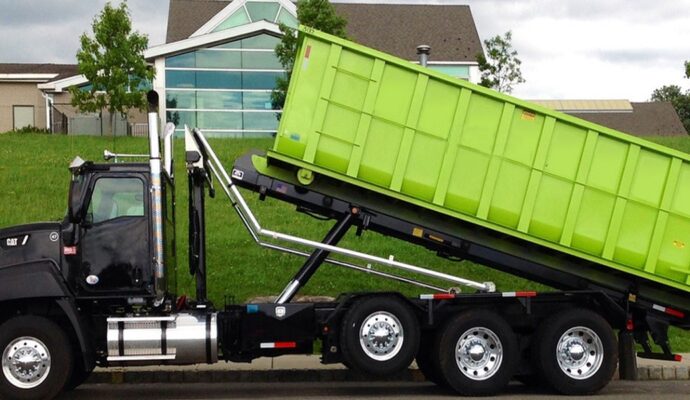 Many buildings or businesses need a commercial dumpster rental for their extra stuff. But before you rent a dumpster, it is necessary that you understand some details of the terms and conditions of the rental agreement. If you think you do not have any idea about dumpsters, it is best to consult the experts. Our company can do this for you, the Palm Beach Dumpster Rental and Junk Removal Group.
We can give you some ideas here. If you are in need of a dumpster, dumpster rental companies will give you a maximum weight limit. The weight allowance imposed by dumpster rental companies is because of two main reasons: (1) trucks can only carry a certain amount of tons, beyond this means damage and unsafe driving situations and (2) landfill dump fees are charged based on a ton, and thus, rental companies set weight limit on every load.
In order for you to solve your problems with waste, you can contact our company about this. We offer a free inspection. We guarantee that we will send our best staff to inspect your area and recommend appropriate service that you can avail in our company. With the help of our team, we can give you the proper solution to your problem. You cannot do it alone and you need the intervention of experts. We will bring you comfort while providing you with safer and cleaner surroundings. 
Do not hesitate to ask for help from the experts. Our company has been on top since we operated. We have produced a number of satisfied customers. We also continuously upgrade our technology and update our strategies to meet the demand of our customers. 
The positive feedback and rating from our customers are proof that we are doing great. We also advocate for the preservation of the planet. Thus, we do not just do business but we also dispose of your waste responsibly. Contact us or visit our office located near you. We are very responsive to your needs. In one call away, we will be right there!
Palm Beach Dumpster Rental and Junk Removal Group is the top company for junk hauling. The company offers the following services:
Here are our additional services throughout Palm Beach
We service all of Palm Beach. Below is a list of cities most of our services are at on a daily basis: