Best Bereavement Clean Outs in Palm Beach County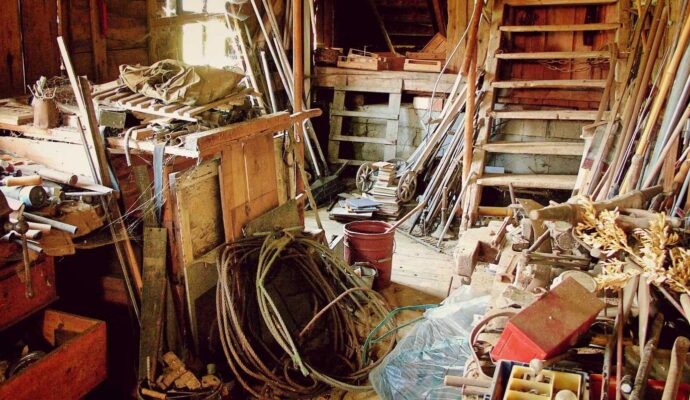 The Palm Beach Dumpster Rental and Junk Removal Group is present for any of your needs. Our company introduces that bereavement clean-out service to our customers. Dealing with the tragic loss of a loved one is very difficult. As a company that makes sure of a clean and safe environment, while our thoughts might immediately go toward coping with our grief, we cannot forget that there are things that need to be dealt with in the present.
In the aftermath of losing a loved one, you must make sure to attend to cleaning up the place where they lost their lives. Our death cleaning service is very important in order to properly clean and make sure that your loved ones' home is clean and sanitized again.
Our company can assure you that we will restore the cleanliness of your place. We will also make sure that we can retrieve personal items which you wish to keep and that if necessary they will be cleaned. There are also common death-cleaning issues that you can face after the death of a person:
(a) Body decomposition clean up. This service is for unexpected death that has been left alone and unnoticed for a long period of time. As the human body decomposes, it releases harmful bacteria that can cause illness to people who have direct contact with it.
(b) Natural Death Restoration. This is when the human body starts to decompose, it releases a fluid that can leak and cause problems. It needs to be cleaned.
(c) Violent Death Biohazards. In the tragic aftermath of a suicide or homicide, the remnants of the act can leave pathogens that can harm people or cause illness.
If you want to know more about our service, you can call us or visit our office for more information. We are a licensed and reliable company that can do some bereavement cleanouts. We understand your loss that is why we are extending our help to our customers.
Palm Beach Dumpster Rental and Junk Removal Group is the top company for junk hauling. The company offers the following services:
Here are our additional services throughout Palm Beach
We service all of Palm Beach. Below is a list of cities most of our services are at on a daily basis: