Best Residential Dumpster Rental Company in Palm Beach County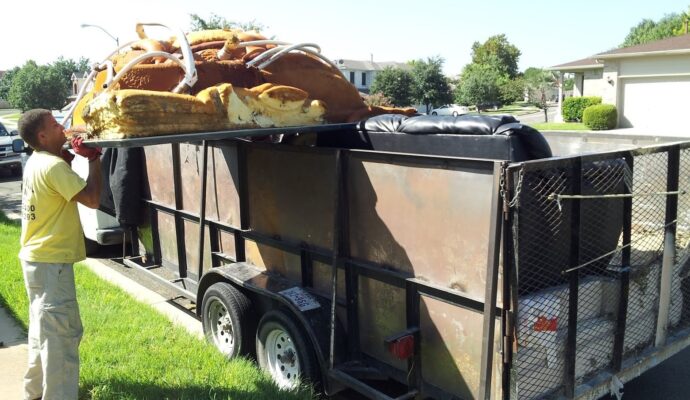 As a homeowner, we know that you care enough for your home. You always wanted it to be your comfort place and you are willing to maintain it as a safe and clean place. We understand. Thus, we are here at the Palm Beach Dumpster Rental and Junk Removal Group, always ready to extend our services for the comfort of our customers.
If you are planning to clean a lot of stuff out of your house or you will be cleaning up after a construction project, then you might want to consider calling us and asking for help in renting a dumpster. Renting a dumpster will allow you to dispose of a lot of items at once making it easier than hauling separate items and stuff.
If you want to determine the size of the dumpster that you need, you can contact our team and we will give you a free inspection and estimate. We offer the best residential dumpster rental service and pricing in Palm Beach County. Homeowners sometimes fail to determine the appropriate dumpster size that their staff needs. It is very important to tap the help of the experts. Our company also needs to know the kind of materials you will be disposing of.
We understand that you want to get rid of some junk making your home safer and cleaner. We understand your needs because we have been in the industry for quite a while. We encountered different forms of dumpsters and junk problems, thus, it is easy for us to handle your concerns. We are on top of the market as we offer quality services at a very affordable price. Our former customers have given us positive ratings and feedback.
These are proof of why we are considered the best in town. We are located within the city and you can call us anytime. We are always ready to help you and provide you with solutions. Hurry and tap the company that cares for you and for the planet. We want to preserve the planet as we help you answer your dumpster and junk problems.
Palm Beach Dumpster Rental and Junk Removal Group is the top company for junk hauling. The company offers the following services:
Here are our additional services throughout Palm Beach
We service all of Palm Beach. Below is a list of cities most of our services are at on a daily basis: