Best Garage & Storage Unit Removal in Palm Beach County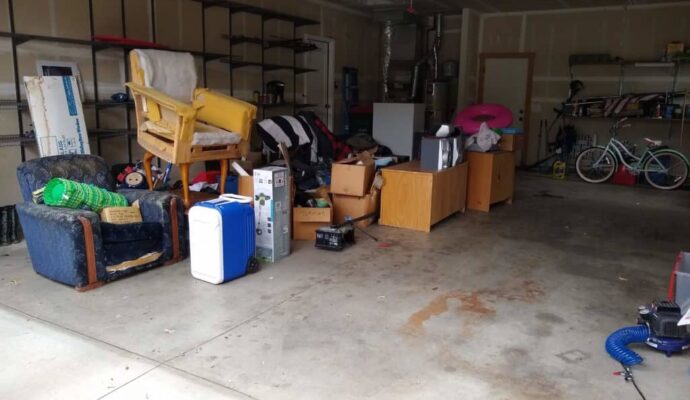 Most of the houses have their own garage. But the truth is that for many of us, the family garage is just a place to pile up our stuff. According to statistics, less than 20 percent of homeowners and renters in the United States used their garages to park their cars. Also storage unit has been the messiest part of the building. Many homes have a storage unit to store their things which resulted in everything seeming to end up in garages and attics. The Palm Beach Dumpster Rental and Junk Removal Group understand your need.
Most homeowners have difficulty finding a few hundred dollars worth of cash for the expenses of removing extra stuff from the garage and storage unit. So our company offers affordable garage & storage unit removal for all our aspiring customers. We are a full-service junk removal company.  All you have to do is show us what you want to be removed, and we will take care of the rest.  We will pick up junk from anywhere, inside your home or out, and move it all to our trucks for disposal.
Maximizing the available space is a challenge and somewhat problematic. But with our company, we make it possible for all of you. We have reliable, responsive, and dependable staff who can help you with your problem. We are located within the town, making us fast and responsive to your needs. Our company is the top company in terms of the dumpster and junk removal industry.
The positive rating and feedback that we have served as proof that we are the best. With many years of experience in the industry, we are able to provide solutions to the problems of our customers through our reliable and expert staff and professionals. Call us to be our next satisfied customer! We will be glad if you will drop by our office to talk about your dumpster needs. We can remove your worry as we remove the mess!
Palm Beach Dumpster Rental and Junk Removal Group is the top company for junk hauling. The company offers the following services:
Here are our additional services throughout Palm Beach
We service all of Palm Beach. Below is a list of cities most of our services are at on a daily basis: