Best Mattress Disposal Services in Palm Beach County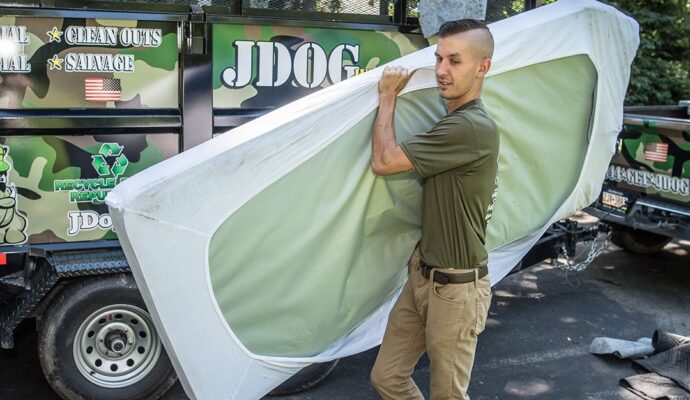 Upgrading your new mattress is a great idea. After a day of work, you will be needing your mattress to have a good sleep. Back pain and insomnia can both be the result of a bad or worn-out mattress. But once you get that new mattress, how do you get rid of the old one? With the Palm Beach Dumpster Rental and Junk Removal Group, we can help homeowners to get rid of old mattresses.
Our company remains to be on top among the dumpster and junk removal service providers. We give both residents and commercial establishments the freedom to no longer worry about handling their old mattresses. We also recycle and dispose of items properly and responsibly. You can schedule bulk and singular pickups or recycle your old mattress today by calling or by booking online. You can also visit our office for more information.
Our company provides professional mattress and bedspring removal services. Disposing of used mattresses, box springs, and furniture is difficult because they cannot be dumped into the usual dump sites. The reason for this is that they contain chemicals that are harmful to the environment. We provide a full-service mattress disposal service working towards an efficient and environment-friendly way to recycle your mattress and bedsprings so that the environment is protected and your old mattress can be removed.
Our company has positive feedback and recommendations from its customers. With many years of experience in the industry, we are able to provide solutions to the problems of our customers through our reliable and expert staff and professionals. 
Yours recycle and the waste issue is within our control. We are located near you so we can immediately reach out to your needs and concerns. We are responsive and prompt to put our customers at ease every step of the way. What are you waiting for? Do not waste your time in figuring out what to do, tap our help and we will be there.
Palm Beach Dumpster Rental and Junk Removal Group is the top company for junk hauling. The company offers the following services:
Here are our additional services throughout Palm Beach
We service all of Palm Beach. Below is a list of cities most of our services are at on a daily basis: