Best Home & Business Junk Hauling in Palm Beach County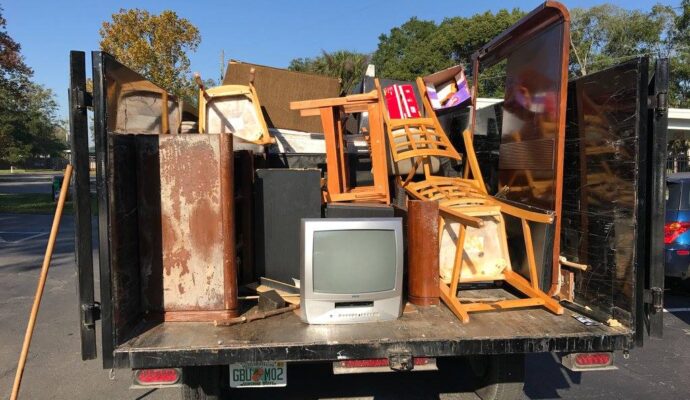 Junk, old or unwanted pieces that are either of very minimal value or even no value at all. These materials could include metals or even pieces of wood. Normally, such materials would have some value but the values cease after some time.
From here, the materials get dumped in either trash containers or dumpsters as they await proper disposal. In cases where the pieces of junk involve some metals and other pieces of iron, keeping them in dumpsters becomes necessary.
In dumpsters, they will be safely kept to avoid the cause of any injury. However, after some time you will realize the dumpster will get filled and hence the need to have it emptied or replaced altogether.
 In most cases, people go for the option of the entire removal of the dumpsters. They use certain specialized companies to have the pieces of junk either dumped in the right places or replaced. This is exactly where hauling comes in.
A hauling company will help to get rid of the container containing the pieces of junk within the shortest period of time. This will ensure people carry on with their normal services within the shortest time. In fact, when dumpsters get filled with pieces of junk hauling becomes necessary.
There are so many hauling companies that can be contracted to carry out the hauling job. However, only a few offer top-of-the-line services. One of them is Palm Beach Dumpster Rental and Junk Removal Group.
The company specializes in hauling services and dumpster removal and will be a perfect fit for the job of hauling junk. If you need any junk hauled away then you should contact the company for their services.
The question of junk hauling is not a question of if but rather when. Given the effects of junk, the best way to deal with it is to have it hauled away immediately after it starts to accumulate. There are more reasons why junk hauling is very necessary, below are some of them.
Junk Could Be Dangerous
---
Junk in most cases involves metals, old metals for that matter. These metals could pose a risk to people if they stay somewhere for so long. Hauling of such materials is very necessary to avoid the cause of any injury or damage to any property resulting from the same. To stay on the right side of things, it will be very necessary to have the junk hauled away to either place where it could get recycled or disposed of in the right way.
Junk Recycling
---
We all know that junk mainly consists of metals. With the current technology and scarcity of raw materials, recycling becomes very necessary. When hauled away, such materials are taken to companies [waste container services west palm beach] where they will get recycled. In a recycling plant, the materials shall be used to make other important items that will be much better compared to the initial use of the metals.
Compliance With The Law
---
In some cases, the law prohibits the keeping of junk materials in residential areas or close to people. Keeping them around for so long will thus attract fines and other penalties from authorities. It will therefore be very important to get rid of such materials on time to avoid any law actions.
Freeing Up Of Space
---
Pieces of junk could also occupy huge spaces due to their size. This space could be very important for other purposes and thus freeing them up will reclaim some space. This makes junk hauling in such cases so necessary and important if you value and wish to utilize your space.
Junk hauling is very important and necessary at the same time. The reason for this is that junk could be important and dangerous at the same time. Important when recycled and dangerous when it poses risks to the lives of the people around. Contracting a top company like Palm Beach Dumpster Rental and Junk Removal Group will have you do the job in the best way you can imagine.
Palm Beach Dumpster Rental and Junk Removal Group is the top company for junk hauling. The company offers the following services:
Here are our additional services throughout Palm Beach
We service all of Palm Beach. Below is a list of cities most of our services are at on a daily basis: