Best Bulk Pick-Ups & Removal Service in Palm Beach County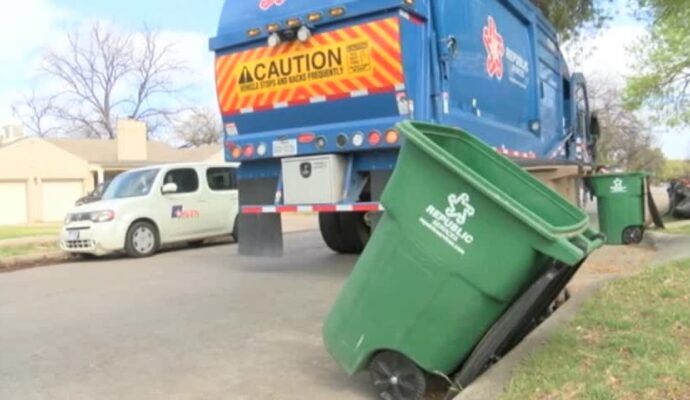 Do not make trash removal a burden. All you need to do is call a reliable company that can help you remove trash in a hassle-free way without spending too much. Let our professional team from Palm Beach Dumpster Rental and Junk Removal Group handle the work for you. We offer fast, thorough, and expert trash hauling, waste removal or disposal, and waste management services for all residents and businesses in town and beyond.
Bulk pick-ups are oversized waste that is too large to place in your trash container. Bulk trash is separated into household items and yard and tree debris. When scheduling your bulk trash collection, you no longer have to differentiate between household and yard and tree bulk trash. You will simply request and then note what items need to be collected (e.g. appliances, mattress, bushes, tree limbs, etc.)
Through the years, we became the top company. We are committed and dedicated to making sure that you are not alone in dealing with various trash and waste products after your building or construction projects. Whether you need clean-up service, trash hauling, regular waste management, waste disposal, or dumpster rental, we have you covered with our reliable and affordable services.
All you need to do is call us or visit our office for more information. You can contact us and we will respond immediately because we are located near you. 
Our waste management and disposal services can be scheduled based on your convenient time. Our trash hauling and garbage removal services are done by a strong fleet of garbage trucks that can quickly clean your area in no time!
We continue to upgrade our strategies and technology in order to meet the needs of our customers. Do not waste your time trying to solve your problem on your own. We are here to help you. We are open seven days a week to serve you and cater to all your needs. Be our next satisfied customer!
Palm Beach Dumpster Rental and Junk Removal Group is the top company for junk hauling. The company offers the following services:
Here are our additional services throughout Palm Beach
We service all of Palm Beach. Below is a list of cities most of our services are at on a daily basis: