Best Hoarder Cleanup Services in Palm Beach County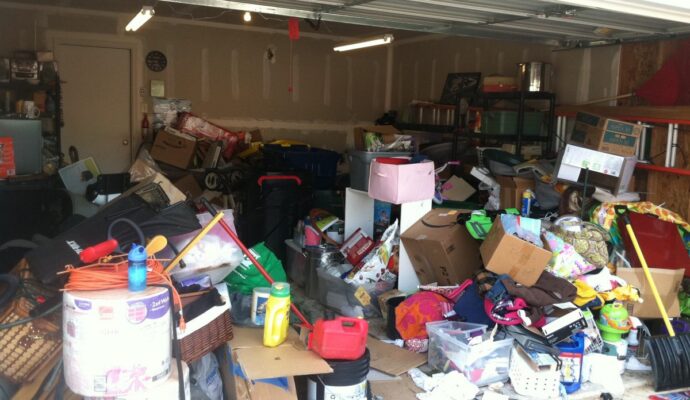 The Palm Beach Dumpster Rental and Junk Removal Group is an expert to remove unnecessary things. Hoarding is a complex mental health disorder that makes it difficult for a person to discard or part with possessions, regardless of actual value. A home can be a mess if the homeowner is a hoarder. Our company has developed a successful hoarder cleanup services program that uses a proven process to help resolve hoarding situations, large or small.
Cleaning the home of a hoarder is a difficult task that requires effective planning, detailed execution, and the right equipment. Our professionals apply their expertise to ensure proper debris removal, biohazard disposal, content cleaning for salvageable items, and general cleaning, sanitizing, and deodorizing services.
In many cases, due to the level of contamination in a hoarding environment, our highly trained technicians must utilize protective gear to avoid infection. Not only does a hoarding situation require experts who can navigate the issues, but also people who treat each client with compassion and respect.
Do you want to experience the service of the best company? If yes, then do not hesitate to call us or visit our office. We are very responsive to our customers' needs. We are a solution provider to our customers. You do not have to worry.
We will make your home cleaner and safer. Our professional team can do this for you. You will surely get the satisfaction that you needed. The positive rating and feedback we have on our website and forms are proof that we are the best.
Do not worry about your junk, in just one call away we will be right there. We are located near you and within the city. Among the many dumpsters and junk companies, we are the most competitive in terms of price and quality. Our workforce and technology can guarantee you the best service you can ever experience. Hurry and waste no time! Book an appointment with us and we will see how we can help you.
Palm Beach Dumpster Rental and Junk Removal Group is the top company for junk hauling. The company offers the following services:
Here are our additional services throughout Palm Beach
We service all of Palm Beach. Below is a list of cities most of our services are at on a daily basis: