Best Dumpster Rentals for Construction Crews in Palm Beach County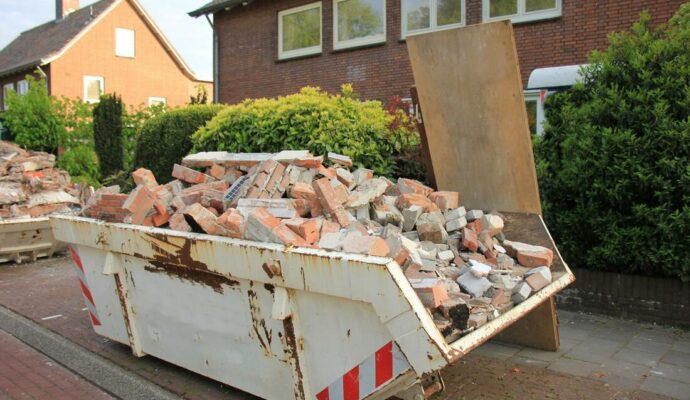 Are you doing some renovations or starting your construction work? If yes then, you might be needing our help to keep your job or construction sites organized, clean, and safe, no matter how many projects you are working on. We offer low-cost, reliable, and dependable dumpster rentals for construction crews in Palm Beach County. We operate all around the county great customer service. That makes us the best partner for you.
The quality of versatility of our construction dumpster can assure you that it is durable and perfect for different materials including heavy materials like roofing, landscaping, and heavy construction debris. Our team can deliver the service that you need. We are also very responsive, thus, helping you ensure the cleanliness of your job site and helping you fasten your work avoiding delays.
Our company, the Palm Beach Dumpster Rental and Junk Removal Group makes your disposal convenient since we respond to your needs 24/7. You can call us and book to do the work for you may it be delivery of the construction dumpster up to the pick-up of the waste. We are also a fast service since we can deliver your construction dumpster rental early. We can do this for you as fast as the next business day after you called us. Lastly, our construction dumpster is easy to use. We can put the dumpster nearest to you considering the appropriate location so you can easily put the debris and waste.
What are you waiting for? You can immediately call us and tell us what you need. If you are not sure about it, we offer free inspection and recommend a suitable dumpster for your need. All you have to do is call us and we will respond immediately because we care for you. 
We also care for your safety and cleanliness. We do not just earn a profit, we are here to help you in the ways that we know. Choose us to be your next construction dumpster rental company and enjoy our reliable and quality services at an affordable price.
Palm Beach Dumpster Rental and Junk Removal Group is the top company for junk hauling. The company offers the following services:
Here are our additional services throughout Palm Beach
We service all of Palm Beach. Below is a list of cities most of our services are at on a daily basis: